Triangled Toe Ring
Regular price

Sale price

Rs. 790.00
Material : Made of Plain brass.
                 Does not have a coating of gold
                  Can be used every day/ can be worn regularly.
                  Perfect for everyday use. We recommend not removing the toe rings often.
Number of Pieces : A set of 2 toe tings.
Size :1.6 cm - 1.7 cm. Has an open end . Adjustable..
Care: Wear them everyday to avoid tarnish . If Tarnished clean them with tamarind. 
Hurry, only 8 items left in stock!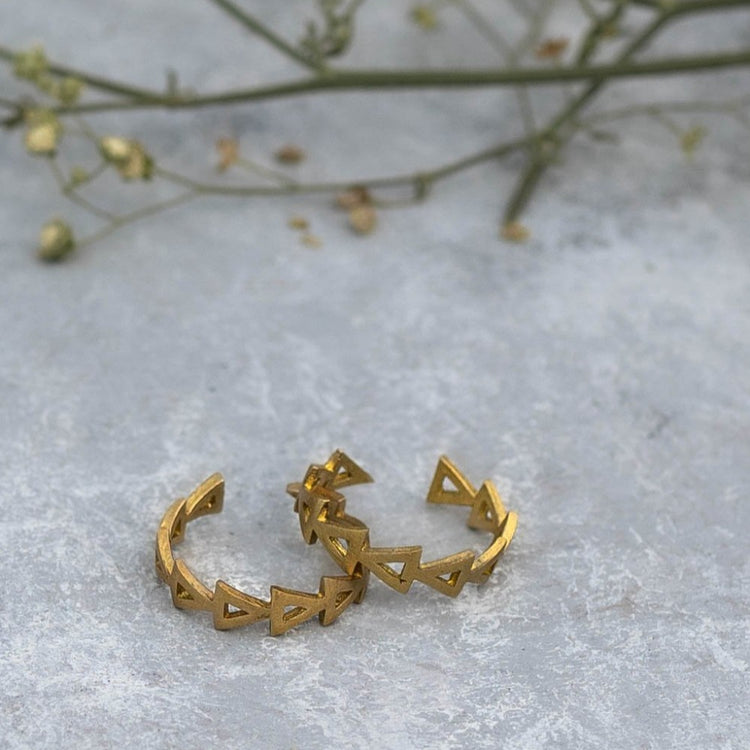 Superb
These adjustable triangled toe rings add a modern touch to my outfits and are comfortable to wear.
My lovely Toes
Cleaning these triangled toe rings with tamarind restores their shine and keeps them looking brand new.
Good
These triangled toe rings made of plain brass are a trendy and eye-catching accessory.
sassy one
The open-end design and adjustable size of these triangled toe rings provide a perfect fit.
Cute and neat
Impressive craftsmanship is evident in these triangled toe rings, a perfect addition to my collection.