Leafy Love Combo
Regular price

Rs. 1,530.00

Regular price

Rs. 1,700.00

Sale price

Rs. 1,530.00
Material : Made of Plain brass.
                 Does not have a coating of gold
                  Can be used every day/ can be worn regularly.
                  Perfect for everyday use. We recommend not removing the toe rings often.
Number of Pieces : 2 set of 2 toe tings.
Size :1.6 cm - 1.7 cm. Has an open end . Adjustable..
Care: Wear them everyday to avoid tarnish . If Tarnished clean them with tamarind.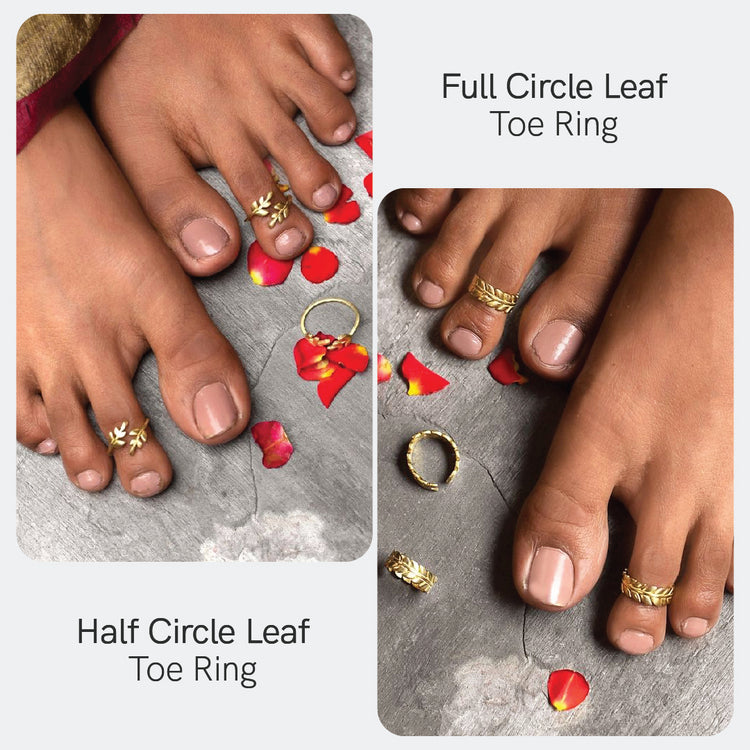 Unique
The half circle ring is so unique. Wow!
Brass
Brass is my most fav earthy metal. I love these rings so much!
Boho vibes
The rings give me the boho vibes I was always looking for...
My favs
My absolute fav accessories are these toe rings!!!
Easy to clean
I found it so easy to clean them with tamarind when they became dull. Nice!