Lace Toe Ring / Finger Ring
Regular price

Sale price

Rs. 850.00
Material : Made of Plain brass.
                 Does not have a coating of gold
                  Can be used every day/ can be worn regularly.
                  Perfect for everyday use. We recommend not removing the toe rings often.
Number of Pieces : A set of 2 toe tings.
Size :1.6 cm - 1.7 cm. Has an open end . Adjustable..
Care:
Wear them everyday to avoid tarnish . If Tarnished clean them with tamarind.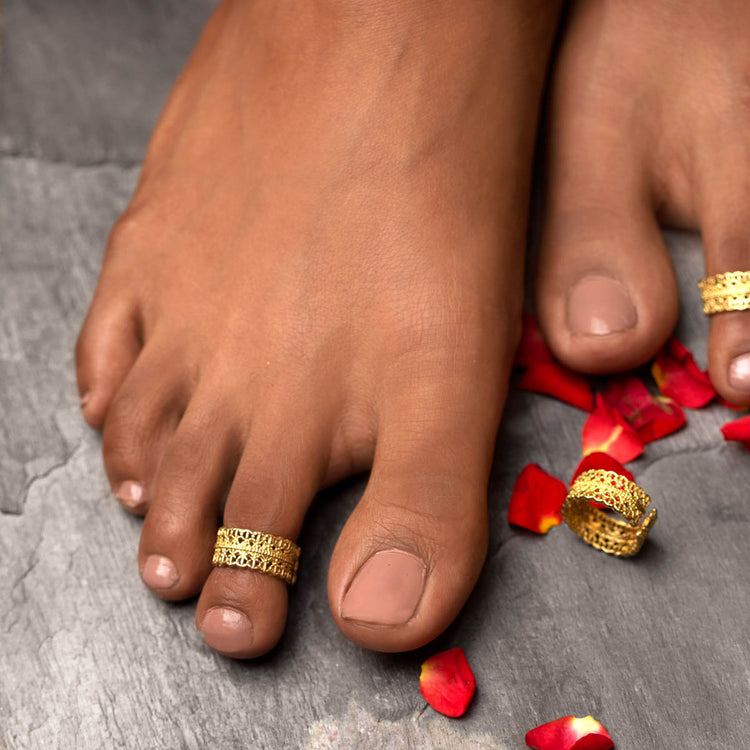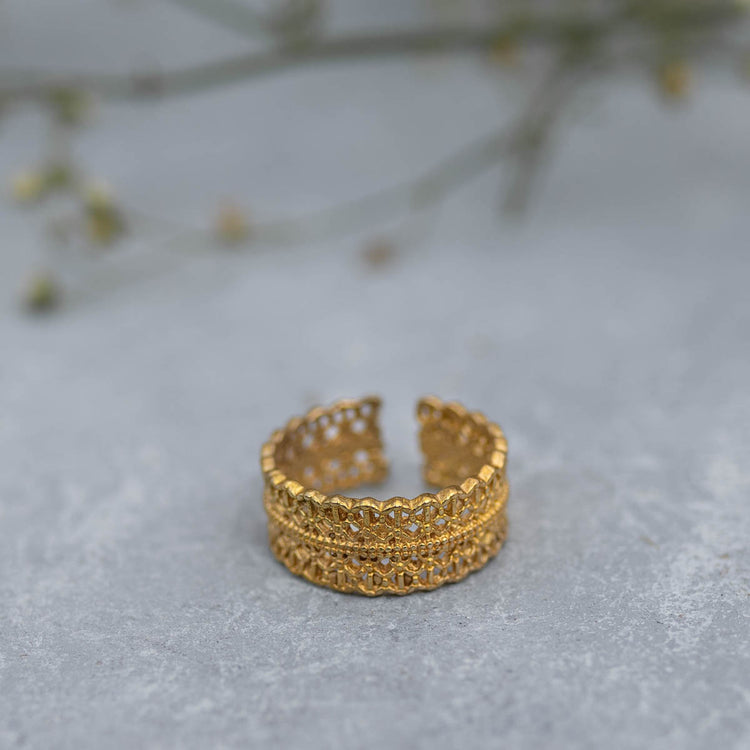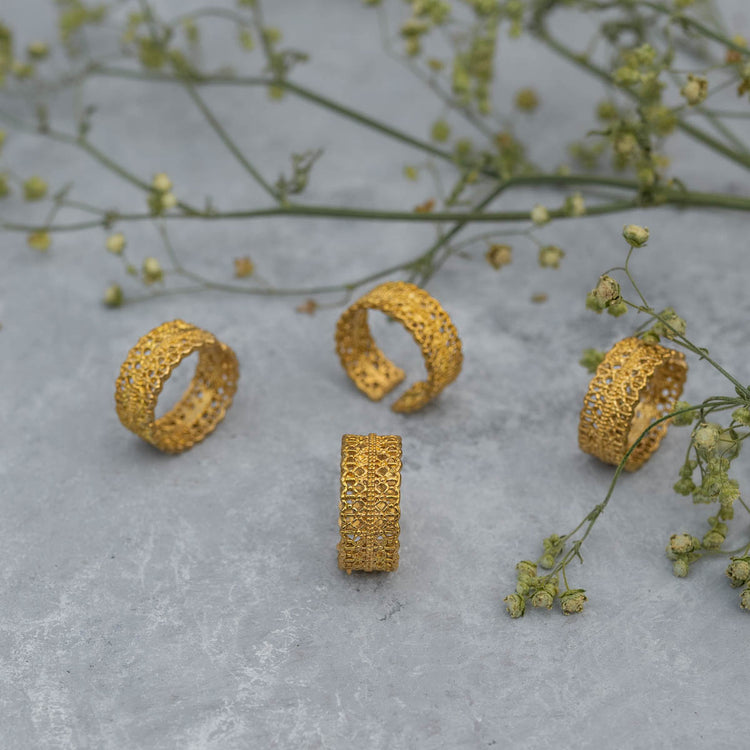 Classic
Lace toe rings are perfect for minimalists. They won't tarnish because they're plain brass.
Nice
Lace toe rings rock! They seem rustic and unusual because to the basic brass material. The adjustable sizing makes them ideal for daily wear.
Recommended
Lace toe rings rock! Adjustable and comfortable. I can wear these daily because they're plain brass. They're worth buying!
Best toe ring
Please keep this design as always in stock . Last Feb I bought one and it's still shining . With one year wearing this all day
Good
These lace toe rings still look new after daily use! Tamarind cleans simple metal, which resists tarnish.