Half Circle Leaf Toe Ring
Regular price

Sale price

Rs. 850.00
Material : Made of Plain brass.
                 Does not have a coating of gold
                 Can be used every day/ can be worn regularly.
                 Perfect for everyday use. We recommend not removing the toe rings often.
Number of Pieces : A set of 2 toe tings.
Size :1.6 cm - 1.7 cm. Has an open end . Adjustable..
Care: Wear them everyday to avoid tarnish . If Tarnished clean them with tamarind.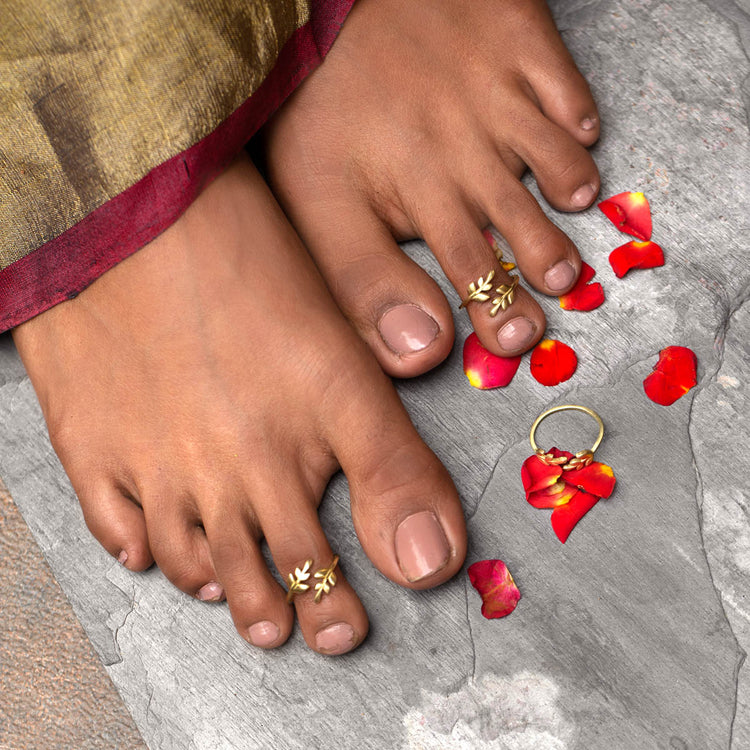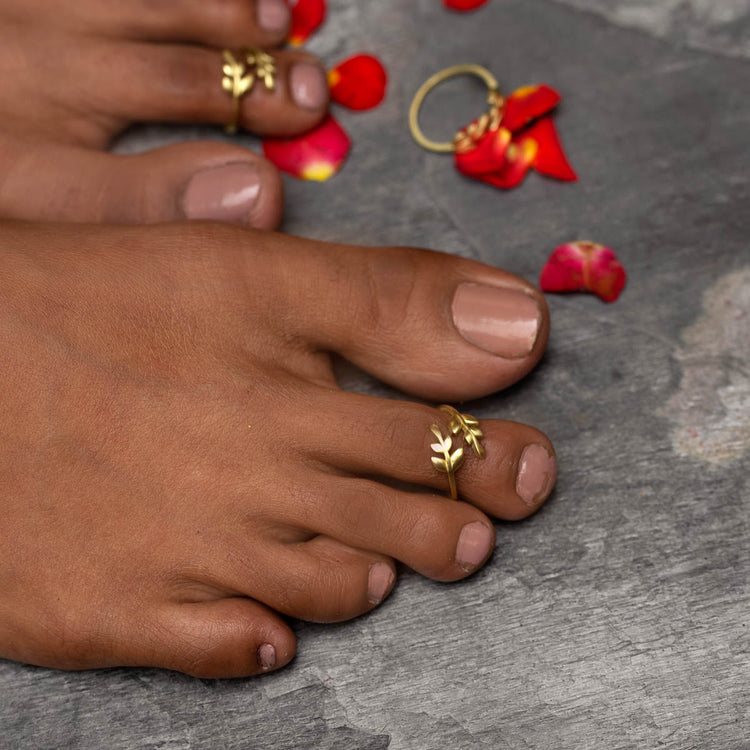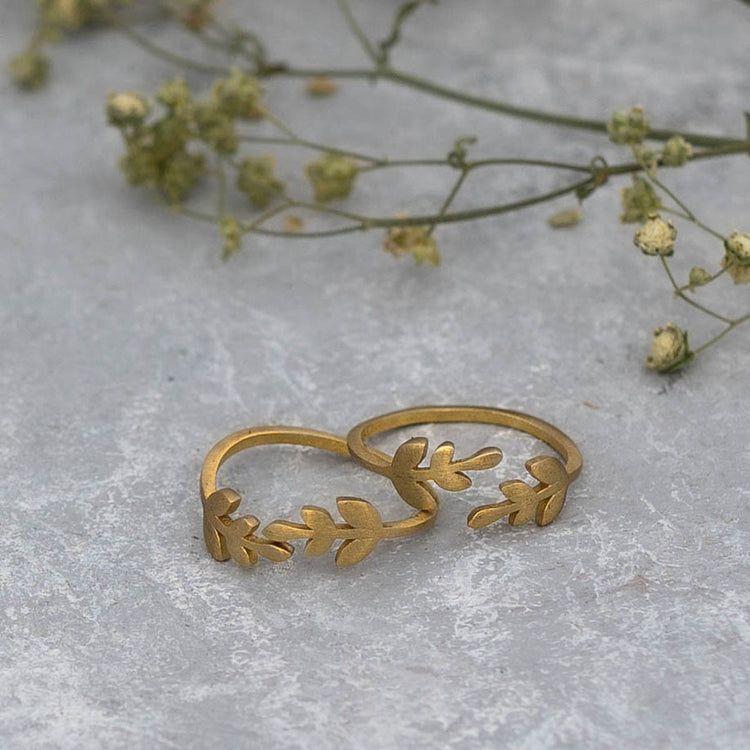 Daily use
Wearing these half circle leaf toe rings regularly keeps them shining and prevents tarnish.
Perfect
The open-end design and adjustable size of these toe rings provide a comfortable fit.
Stylish
These half circle leaf toe rings made of plain brass are a stylish and nature-inspired accessory.
Love it
I love how these half circle leaf toe rings add a touch of elegance to my toes.