Fish Toe Ring
Regular price

Sale price

Rs. 890.00
Material : Made of Plain brass.
                 Does not have a coating of gold
                 Can be used every day/ can be worn regularly.
Number of Pieces : A set of 2 toe tings.
Size :1.6 cm - 1.7 cm. Has an open end . Adjustable..
Care: Wear them everyday to avoid tarnish . If Tarnished clean them with tamarind.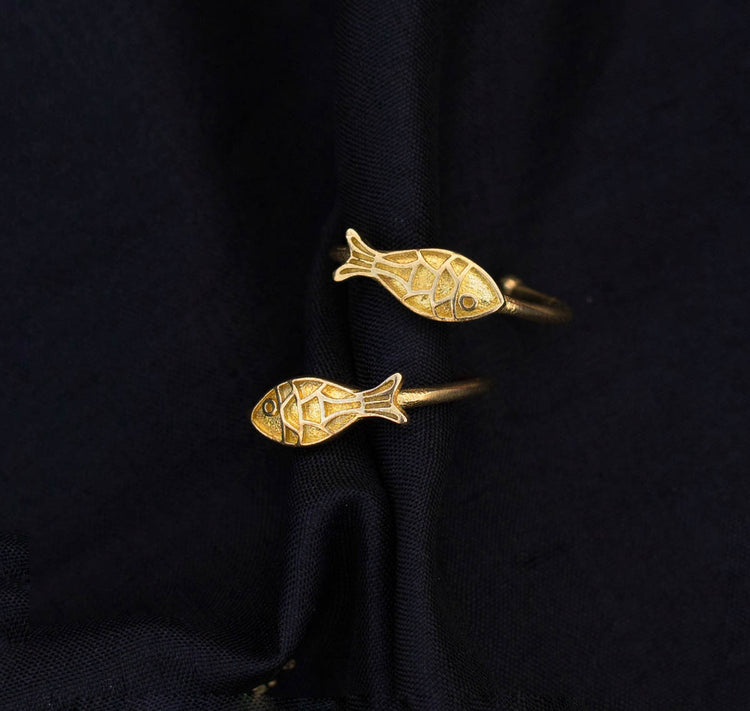 Recommended
The lotus toe rings have become an essential part of my everyday style - I can't imagine my toes without them.
nice
I appreciate the care advice provided - it helps me maintain the shine and beauty of my lotus toe rings.
Comfortable to wear
I receive so many compliments on my lotus toe rings - they're truly eye-catching.
Classic
The adjustable size feature of the lotus toe rings ensures a perfect fit for any toe size.
Just wow
I love the symbolism of the lotus design on these toe rings - they represent purity and enlightenment.