Basket Weave Toe Ring
Regular price

Sale price

Rs. 890.00
Made of Plain brass. Does not have a coating of gold Can be used every day/ can be worn regularly. A set of 2 toe rings .
Perfect for everyday use. We recommend not removing the toe rings often.
Size: Adjustable.
Care
: Wear them everyday to avoid tarnish . If Tarnished clean them with tamarind. 
Try not to remove them often.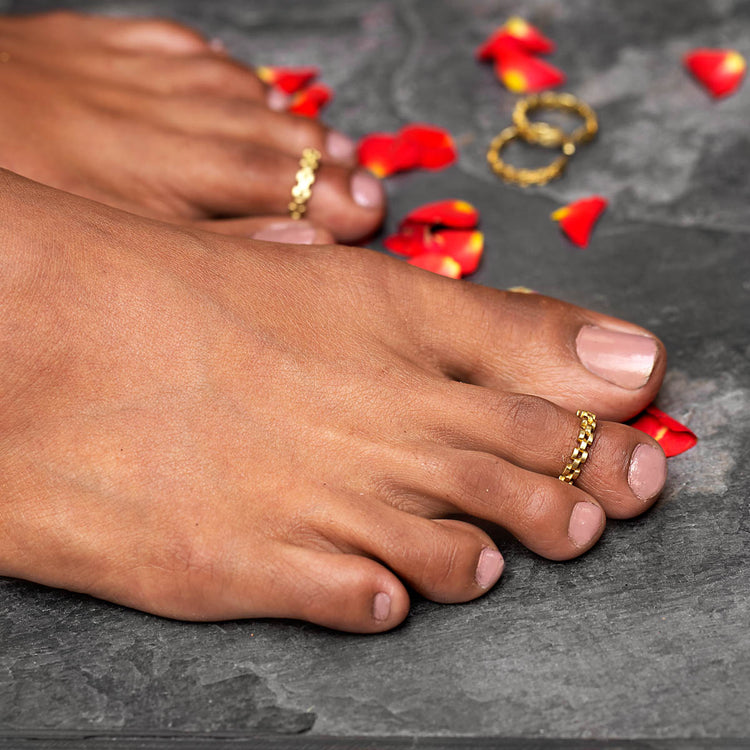 Adorable
I can't get enough of the unique basket weave pattern on these plain brass toe rings.
Sleek
These basket weave toe rings made of plain brass are a stylish and durable choice for everyday wear.
Statement
The adjustable size of these toe rings ensures a perfect fit and easy wearing.
Timeless
The plain brass material of these basket weave toe rings ensures long-lasting beauty.
Fashionable
Impressed by the quality craftsmanship of these basket weave toe rings, they're a great buy.