The Chakra Toe ring
Regular price

Sale price

Rs. 880.00
Material : Made of Plain brass.
                 Does not have a coating of gold
                 Can be used every day/ can be worn regularly.
                 Perfect for everyday use. We recommend not removing the toe rings often.
Number of Pieces : A set of 2 toe tings.
Size :1.6 cm - 1.7 cm. Has an open end . Adjustable..
Care: Wear them everyday to avoid tarnish . If Tarnished clean them with tamarind.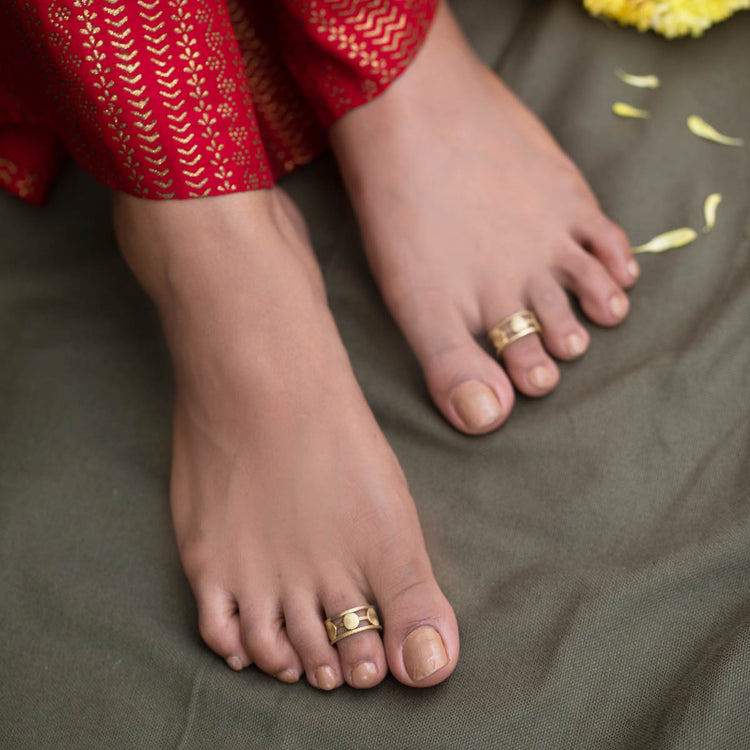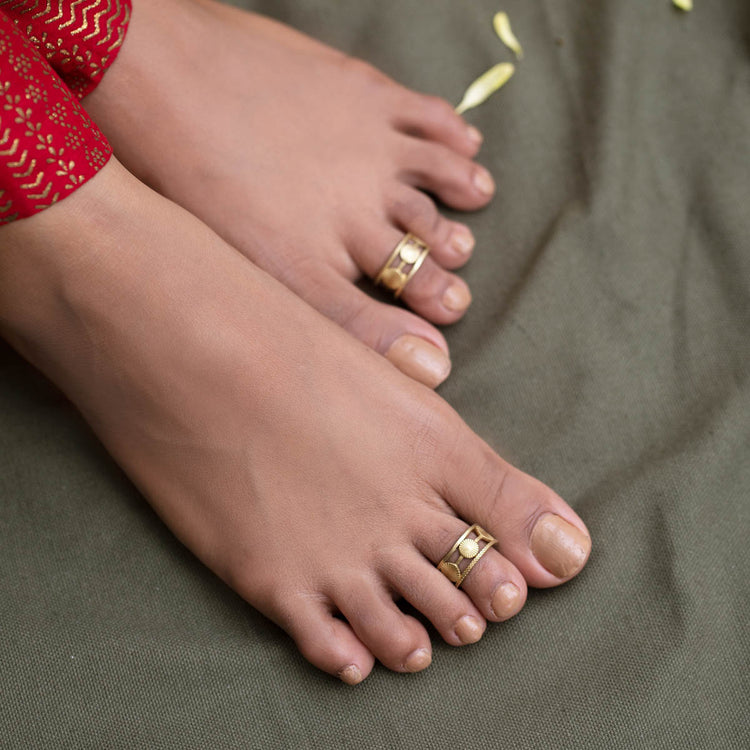 Eye-catching
I highly recommend the chakra toe rings - they're not only beautiful but also hold a deeper meaning.
Go to choice
I appreciate the care instructions provided - wearing these toe rings regularly keeps them looking their best.
Comfortable
Wearing the chakra toe rings brings a sense of grounding and positive energy to my day.
Versatile
These toe rings have become a personal symbol of balance and wellness - I cherish wearing them.
Fashionable
The chakra toe rings are not only stylish but also promote balance and harmony in my life.